2023

'Materialities; energies' at Lusthuset in Spökparken
Stockholm Art Week
---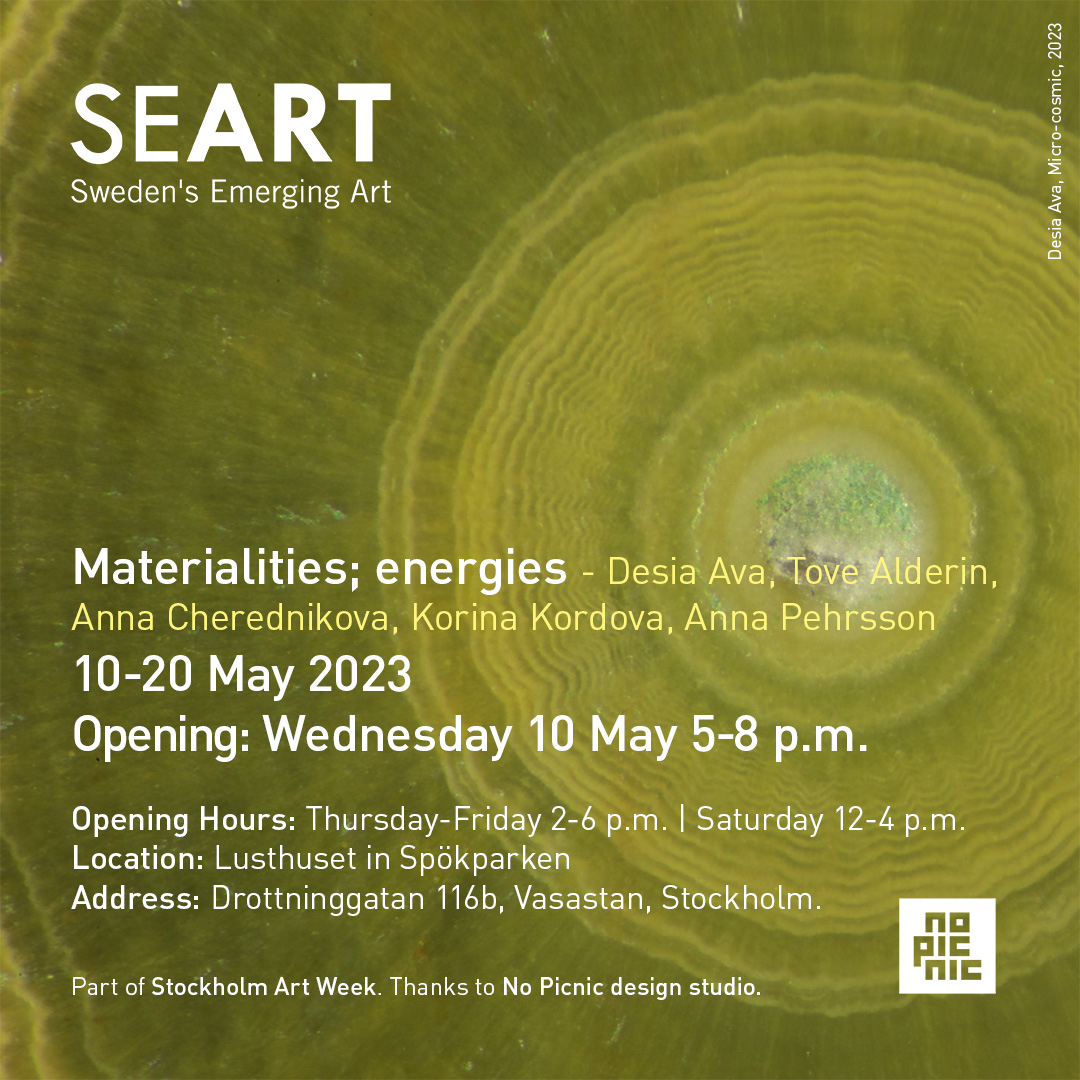 Materialities; energies presents different approaches to working with energy as a form of matter, taking it as an artistic medium and/or starting point for artistic investigation and creation. Matter can be transformed and transmuted, shaped and reshaped, purposed and repurposed; yet its energy remains intact. Employing multiple mediums, translating form, transducing energy, or just allowing the invisible to be channelled through the body, each artist attempts to reflect on and expand their practice.

If materiality and energy are ever present, how does giving attention to such basic aspects of existence relate to sustainability and philosophical stances in our times? How could artists collaborate with scientists and/or use technological tools to reveal a universe which is beyond human perception?
Materialities; energies at Lusthuset in Spökparken was organized and curated by the participating artists with the support of SEART.
your sitting bones shine bright in the sky

> created for the exhibition 'Materialities; energies' at Lusthuset in Spökparken

your sitting bones shine bright in the sky is an artwork comprising an aural score to be experienced by the spectators-participants, and a movement-based scored performance that creates a temporary sculpture-installation, a mini-non-site, which is then placed in the exhibition space. The spectators are given verbal and written instructions: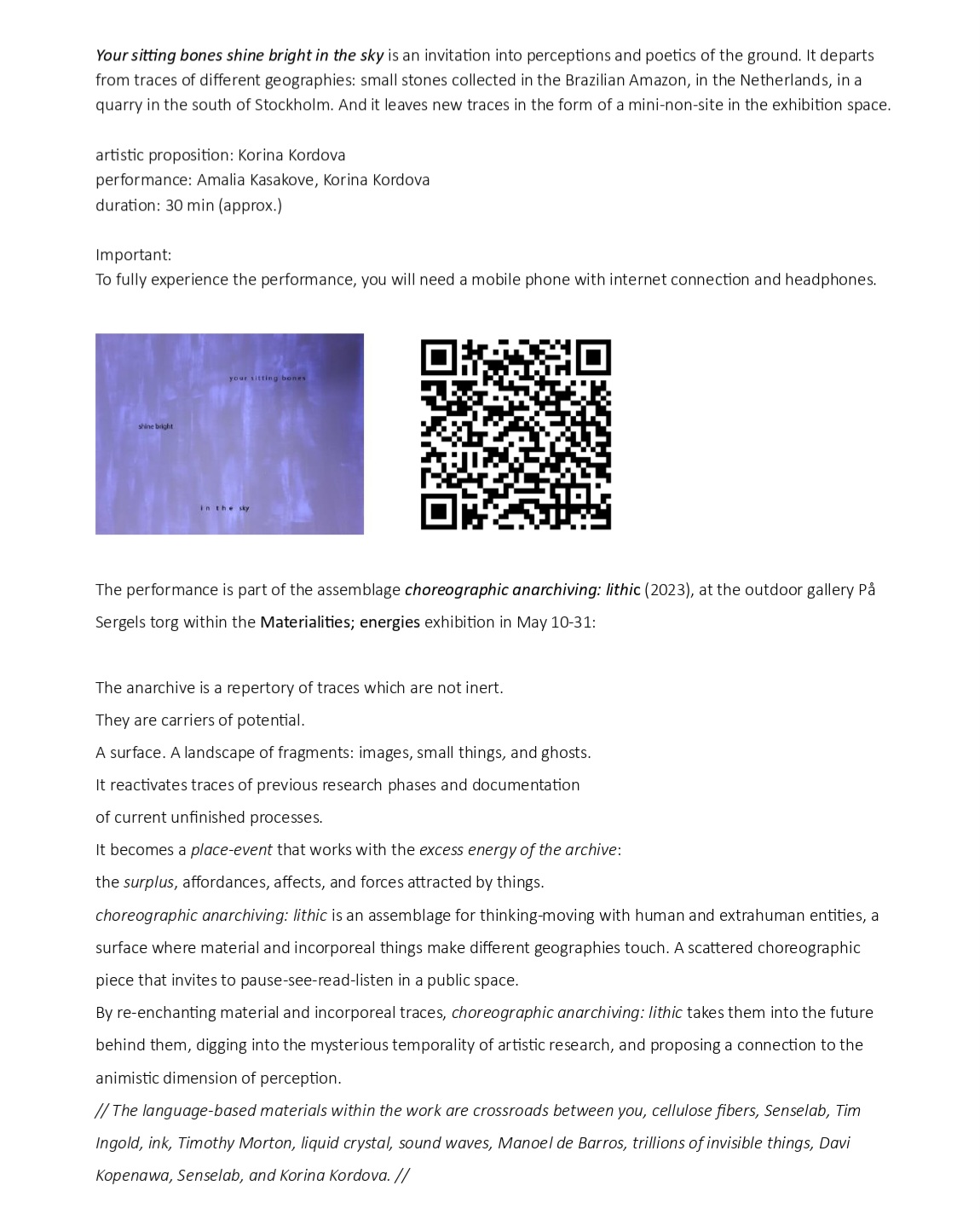 Mini-non-site materials: canvas, acrylic paint, rocks, 3D printed non-reproductions of rocks from the Brazilian Amazon (PLA filament), marine salt, rosemary oil.